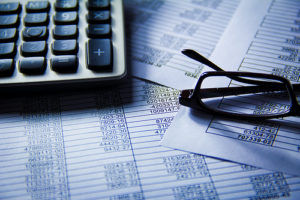 A knowledge of real estate investment analysis is important to a licensee in Florida because a real estate licensee is allowed to sell investment property. The public regards a real estate broker or sales associate as an expert in all types of properties. While the rewards of negotiating the purchase or sale of investment property are often greater than they are for other types of real estate, so are the liabilities for untrained or unknowledgeable people. Cases have gone to court because real estate licensees either gave bad advice or did not properly analyze an investment before recommending a course of action that could have been avoided by a knowledgeable professional.
Potential investors go to real estate professionals for help and guidance. Licensees must be qualified to provide the needed expertise when they accept the trust and confidence of a client. Part of being a professional also includes knowing when to consult a specialist. The purpose is familiarization, a first step toward developing expertise in real estate investment matters.
Nature of Real Estate Investments Analysis
An investment is the outlay of an investor's money in anticipation of income or profit. Investors use some of their own money called equity and borrowed funds. Real estate investment analysis is the process of determining the extent to which real estate investments will achieve an investor's objectives.
Real Estate As An Investment
Experience indicates that investors are motivated by one or a combination of objectives: 1. Safety of principal, 2. Protection against inflation, 3. Liquidity, 4 increased income (current and/or future), and 5 tax advantages.
Investors may choose to invest in real estate through a limited partnership. Another alternative is to invest in real estate through a real estate investment trust (REIT). A real estate investment trust (REIT) offers investors the opportunity to invest in income producing real estate properties. Individual REITs generally specialize in a particular type of property, such as multifamily communities, retail malls and shopping centers, office properties, and so forth. They provide a means for individuals to  pool resources for investment in a professionally managed portfolio of real property and/or mortgages secured by real property. REITs are attractive because they offer diversification and liquidity, they are similar to mutual funds, ad they offer the advantages of skilled centralized management and continuity of operation. REITs may be purchased through a stockbroker.