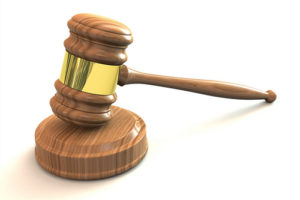 The law allows real estate agents to enthusiastically describe the value of real estate and/or the potential of the property. Licensees may not, however, exaggerate, conceal, or misrepresent by making statements they know to be untrue. Puffing is the term used to describe a licensee's boasting of a property benefits. For example, the statement "the apartment has a fantastic view" is puffing because the prospect is clearly able to assess the view, and the statement is the licensee's opinion. However, if the licensee had instead said, "The apartment has a fantastic view of the lake," when in fact the lake is not visible from the apartment, the statement is untrue and would be illegal misrepresentation.
Misrepresentation is the misstatement of fact or the omission or concealment factual matter. Misrepresentation can lead to fraud. The elements of a cause of action  for fraud are:
(1) The licensee made a misstatement or failed to disclose a material fact,
(2) The licensee either knew or should have known that the statement was not accurate or that the undisclosed information should have been disclosed,
(3) The party to whom the statement was made relied on the misstatement, and (4) the party to whom the statement was made was damaged as a result.
The law prohibits deceptive practices. For example, it is fraudulent and dishonest dealing by trick, scheme, or device for a licensee to:
Knowingly sell or offer for sale any property covered by a mortgage that also covers other property sold, unless the particular property sold or offered for sale may be released from the mortgage any time before foreclosure sale on payment amount less than the remaining due from the purchaser  after the sale;

Induce any person to buy property by promising that the licensee or the owner will resell or repurchase the property at any future time, unless there is proof that the guaranteed repurchase agreement has been approved by an agency of the State of Florida or there is evidence that the repurchase has been accomplished as promised;

Offer lotteries and schemes of sale involving the sale chances or similar devices whereby it is represented that the purchaser is to receive property in an order to be determined by chance, whereby the price will depend on chance or the amount of sales made, or whereby the buyer may or may not receive any property; and

Invite the public to solve puzzles on the pretense of drawing to receive property free , at a nominal price, or at no cost.