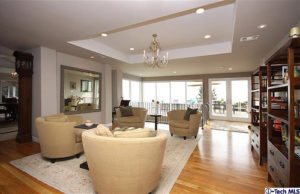 August 1, 2016 — With misrepresentation being one of the leading causes of errors and omissions insurance claims, it's important to know the types of issues that can get you in trouble. Test your knowledge with the following scenario.While listing his home with Realtor Joe, the seller states his house has hardwood floors throughout. The Realtor includes this detail in his listing. The home goes under contract after the buyer views the property. After closing, the buyer sees the home unfurnished for the first time and realizes the hardwood exists only on the perimeter of the floors that had been covered with rugs when he inspected the house. He complains that the listing agent misrepresented the house in his advertisements and listing form, which specified "hardwood floors throughout."
Realtor Joe contacts the seller, who admits he said the home had hardwood floors throughout. He says he forgot the true status and refuses to make restitution to the buyer. The buyer files a complaint with Realtor Joe's Board of Realtors.
Is the listing agent guilty of mispresentation?
Answer: In this case, the Professional Standards Committee of Realtor Joe's Board of Realtors found that Joe acted in good faith in accepting the seller's description of the property. While Article 2 of the Realtor Code of Ethics prohibits concealment of pertinent facts, exaggeration and misrepresentation, Realtor Joe had faithfully represented to the buyer information given to him by the seller. There were no obvious reasons to suspect that hardwood floors were not present throughout as the seller claimed.
© 2016 Florida Realtors®
Reprinted with permission Florida Realtors. All rights reserved.