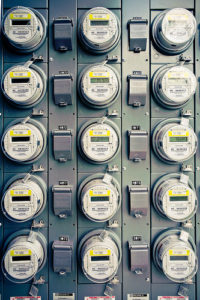 An easement is a right to use a portion of an owner's land for a specific purpose. Easements do not convey ownership (possession). Most commonly, an easement entails the right of a person (or the public) to use the land of another in a certain manner, such as utility easements, railroad rights-of-way, ingress-egress easements. Easements can be terminated by agreement, abandonment, or court order.
Certain types of easements must be created through a court of law. Two such examples are easement by necessity  and easement by prescription.
With an easement by necessity, if a landowner subdivides land, conveying part of it in a way that causes a parcel to be landlocked, the court may authorize creation of an easement by necessity to allow property owners to enter and exit their landlocked property.
An easement by prescription is created by longtime usage. Such easements are created and must be recognized after 20 years of open. Continuous, uninterrupted use. (Note the similarity to adverse possession; however, the adverse user in an easement by prescription acquires only an easement and not title.)
Unlike an easement, an encroachment is the unauthorized use of another's property. For example, a fence or garage located beyond a legitimate boundary without the owner's consent is an infringement or intrusion on property. When an encroachment has continued for more than seven years, it may create an implied easement. If encroachments are not known and a contract for sale is created before a survey reveals that one exists, the title might be unmarketable and the contract might be voidable.
Some easements are created by a written agreement between the parties that establishes the easement right. Two such examples are easement appurtenant and easement in gross.
An easement appurtenant benefits an adjacent parcel of land. An easement appurtenant allows an owner the use of a neighbor's property, such as the right to cross parcel A to reach parcel B.
An easement in gross benefits an individual or a business entity and is not related to a specific adjacent parcel. For example, utility easements are easements in gross. The easements allows the utility company to access the land , trim trees, and so forth to maintain utility equipment.