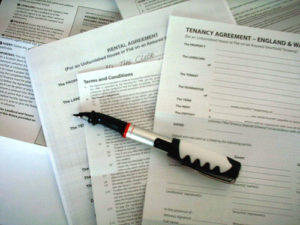 A deed is a written instrument that conveys title to real property. It is an instrument of conveyance whereby title to real property is transferred from one party to another. The two parties to a deed are the grantor (owner giving title) and the grantee (new owner receiving title). The deed must be signed by a competent (of sound mind and legal age) grantor and witnessed by two people to be valid. The grantee need not be competent nor sign the deed.
Elements of a deed
C  Consideration (valuable or good )
E  Execution (signed by a competent grantor and two witnesses)
D  Description of property
D  Delivery and acceptance (voluntary)
I    Interest or estate being conveyed (habendum clause)
N   Names of a grantee and grantor
G   Granting and other appropriate clauses
Come join our classes starting January 11th 2016 !!!
RSVP School of Real Estate awaits your call at 954-342-9000 or come see our class at 6600 Pembroke Road in Pembroke Pines Florida  zip: 33023