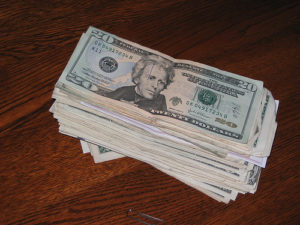 Cost is the total expenditure required to bring a new improvement into existence plus the cost of the land. A contractor will install site improvements (water, sewer, and so forth); acquire the necessary permits; secure services of architects, engineers, surveyors, and other professionals; construct the building; landscape the site; market the property; and so forth. The total of these expenditures is called cost. A contractor wants the cost to be less than the price a consumer will pay- and the consumer will pay and the consumer perceives the property's value to exceed its cost.
Price refers to the amount of money actually paid in a transaction. Price and value are noy necessarily equal. For example, you might purchase a computer for $2 000. Its price was $2 000. However, it may actually command less (or more) than $2 000 in exchange if you were to attempt to sell the computer, In real estate , price is synonymous with contract price.
The value of a good or service is determined by its ability to command other goods or services in exchange. Exchange value is the monetary value of a good or service to many buyers and sellers at a particular time. Today, we regard exchange value as market value, to which is the consensus of the interactions of many buyers and sellers in the marketplace.