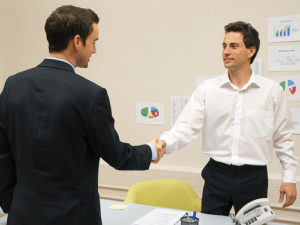 When ownership of a mortgage is transferred from one company or individual to another, it is called an assignment. The process is accomplished by executing an assignment of mortgage. The assignment of a mortgage is a legal instrument stating that the mortgagee assigns (transfers) the mortgage and promissory note to the purchaser. The assignment of mortgage is signed by the assignor (mortgagee) and delivered to the assignee (investor). The assignee becomes the new owner of the debt and security instrument.
The individual or company purchasing the mortgage will receive an estoppel certificate (estoppel letter) verifying the amount of the unpaid balance, the rate of interest, and the date to which interest has been paid prior to the assignment. The purpose of an estoppel certificate is to stop a claim that the amount owed is different from the actual balance or that the interest rate is an amount other than the contracted rate. If requested, the mortgagee must provide an estoppel letter to the mortgagor.
If you are interested in more come join our school ! 
Our classes are small sized so you can get all the answers you need and understand our material that requires time and experienced teachers as well as staff to get you prepared for the state exam. Whether is for your own curiosity or a career choice , we are here to help you in any way we can. Give us a call or come in to see what are the best options for you ! 
RSVP School Of Real Estate 
6600 Pembroke Road
Pembroke Pines
Florida zip:33023
Office:954-342-9000
Email:School@RSVPhomes.com