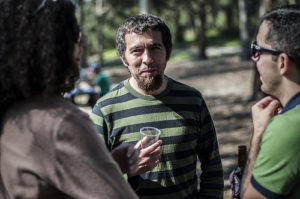 There is more to the real estate world then you might think . there are a few laws to be kept in mind as a real estate agent and as an investor or home seeker  . Laws that are in place to protect us all from any discrimination .
There are a few important activities that are prohibited but yet still happen  and that is why it is important to know the law .
Discrimination against any of the protected classes in the rental of housing , financing of housing , or the provision of brokerage services is illegal . It is a violation of the Fair Housing Act to do any of the following activities :
Channel home seekers to or away from a particular neighborhoods because they are members of a protected class ( commonly called

STEERING

)
Use the entry, or rumor of the entry, of a protected class into a neighborhood to persuade owners to sell ( commonly called

BLOCKBUSTING

)
Deny loans or insurance coverage by lender or an insurer that present different terms or conditions for homes in certain neighborhoods (commonly called

REDLINING

)
Refuse to rent to , sell to, negotiate with , or deal with a member of a protected class
Quote different terms , conditions , or privileges for buying or renting
Advertise that housing is available only to people of a certain race, color , religion, sex , national origin, handicap status , or familial status
Deny membership in or use of any real estate service, broker's organization, or multiple listing service
Make false statements concerning availability of housing for inspection, rent , or sale .
The protected classes are : Race , Color , Religion, Sex , Handicap status, Familial status , National origin  .
A person has one year from the day of the discrimination act occurred to file a complaint with HUD. Complaints can also be initiated by HUD. HUD investigates complaints of housing discrimination and makes a decision weather reasonable cause exists to bring a charge of discrimination .In certain cases, HUD may forward the complaint to the state fair housing agency for enforcement. The Fair Housing Act requires HUD to bring the parties together to attempt conciliation in every fair housing complaint. The choice to conciliate the complaint is completely in voluntary on the part of both parties. Sometimes HUD is able to mediate the complaint and have the parties sign a conciliation agreement. If wither party breaches the agreement HUD can recommend that the U.S, Department of Justice (DOJ) file suit to enforce the agreement.